Join us and hear insights from Dr. Jessica Egbert on navigating the seasons of life, creating and embracing opportunities, and having a little fun along the way.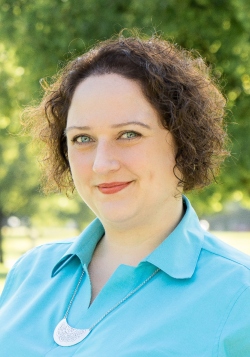 Dr. Jessica Egbert is the Executive Vice President of Strategy and Engagement at Rocky Mountain University of Health Professions. Within Strategy and Engagement, her role is to advocate and lead data-driven assessment, continuous improvement, decision-making, and strategy; promote institutional recognition and build strategic relationships; and fuse data and story to demonstrate University mission fulfillment.
Egbert serves in a variety of community and leadership roles, including the Board of Directors of the Utah Women in Higher Education Network, the Board of Governors of the Utah Valley Chamber of Commerce, the Utah Valley University Community Advisory Council, the BusinessQ Editorial Board, the Provo City Economic Development Strategic Plan Steering Committee, and on the Osteopathic Physician and Surgeon Licensing Board of the Utah Department of Commerce Division of Professional Licensure. In 2019, she was elected to the Mapleton City Council for a four-year term beginning in 2020. Egbert is also a peer evaluator for the Northwest Commission on Colleges and Universities. She is a regional and national presenter on topics such as strategic planning, communication, influence, career development, networking, accreditation, and leadership.
Egbert is the recipient of numerous industry and community awards for excellence in achievement, leadership, and service. She holds a bachelor's degree in psychology (BYU), a master's of education degree in instructional technology (AIU), and a doctor of philosophy degree in educational leadership (TUI). Egbert has authored works with national associations, private organizations, and her dissertation research on non-cognitive factors within hybrid doctoral education was published in the peer-reviewed International Journal of Web-based Learning and Teaching Technologies.
In addition to her and passions for business, community, and higher education, Egbert has been married to Dan for 20 years and they have a four-year-old son and two dogs.
Cost per person:
$25 for Chamber members
$30 for non-members
Proceeds go toward scholarships for women in business