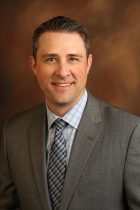 Kyle Hansen
Committee Chair
CEO of Utah Valley Hospital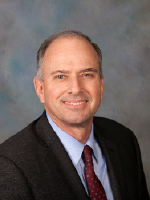 Rob Behunin
Vice Chair
Director of Government Affairs at R&R Partners
Chamber Contact
Steve Lockhart
SteveL@TheChamber.org
Our committee focuses on providing necessary resources to the valley that will support physical health, mental health and emotional health. We continue to be active in promoting initiatives and events that focus on becoming the best you can be

- Kyle Hansen, Chair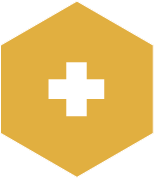 A strong healthcare system and policies are critical to the well-being of Utah Valley residents and businesses.  Healthcare costs in the United States continue to increase consuming nearly 20% of GDP.  Employers in Utah provide access to health insurance for the majority of Utahns and as such have a significant role to play in healthcare reform initiatives.  The Chamber supports legislative efforts which improve affordability while maintaining high levels of quality and access for consumers.
Network with influential individuals
Gain access to research
Understand chamber member's perspectives
Be a part of important conversations
Enjoy insights into currently active initiatives
Develop initiatives to promote change
Make your voice heard
Our committee has four goals we foresee significantly impacting Utah Valley's healthcare:
Support legislative efforts that promote the use of market-based principles which achieve greater affordability while improving quality.

Support efforts which improve access for mental health services with a focus on prevention. 

Support efforts to minimize the ongoing impact of the pandemic to employers and help ensure business continuity. 

S

upport efforts to appropriately enhance the use of telehealth to improve access without increasing costs.
The Health Systems Reform committee meets every second and fourth Wednesday of the month at 8:30 AM. Contact us to get involved!