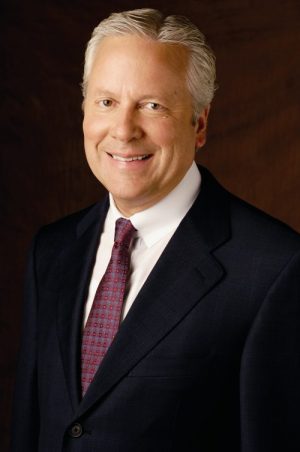 Blake M. Roney was selected by the Utah Valley Chamber of Commerce as the inaugural recipient of the Pillar of the Valley award. This annual award is the Chamber's highest honor and is intended to recognize individuals who have contributed in extraordinary ways to the business, civic, social, educational or cultural climate of Utah Valley.
Roney was one of the founders of Nu Skin and served as its president and CEO from its inception in 1984 until 1996, when he took on the chairman position.  Today, Nu Skin Enterprises is one of the largest direct-selling companies in the world, and operates in 48 markets throughout the Americas, Europe and the Asia Pacific region.
In addition, Roney is a founding member of Nu Skin's Force for Good Foundation, a non-profit organization that seeks to improve the lives of children by offering hope for a life free from disease, illiteracy, and poverty.  Since its founding in 1996, the Foundation has granted nearly $20 million to life-changing projects that benefit children in more than 50 countries.
Most recently, one of Roney's investment groups purchased The Shops at Riverwoods in Provo, Utah.  Utah's first open-air mall is now a pedestrian-only shopping, dining, and entertainment center that is geared to Utah Valley families.
Roney earned a bachelor's degree in finance from Brigham Young University's Marriott School of Management in 1983.  In 2004 he was identified as one of the 100 Most Influential People in Utah by Utah Business Magazine.  In 2003 he received an Honorary Doctorate of Humane Letters degree from Salt Lake Community College.
The father of eight children and three grandchildren, Roney serves on several community and university boards and is active in civic and church organizations.