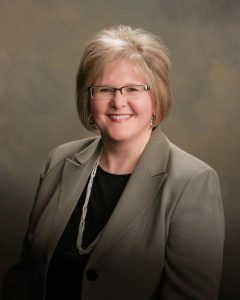 Taking a cue from the announcer at the BYU men's basketball games…Utah County fans, it's time!
Join us April 15th at the Utah Valley Convention Center. We will unveil the final results of the Valley Visioning initiative and deliver the vision we all have been working together to create.
If you recall, through the Valley Visioning initiative, residents and stakeholders have been engaged in a process that establishes a community-supported vision for growth in Utah County. The vision will act as a voluntary, yet powerful framework to underpin future planning in the county. Over the past eighteen months, six priority areas of greatest importance to Utah County residents have been identified through public surveys and workshops.
The top six policy areas are:
Workforce and Education Alignment
Transportation and Infrastructure
Housing Affordability
Air Quality
Water
Open space, agriculture, recreation
Working groups were formed to guide the visioning work to create mission statements, goals and strategies for each area.  These will be presented at the Valley Visioning Summit. The agenda will be interactive, informative and rewarding, because you helped form the vision.  You don't want to miss this event.
Legislators discuss remaining priority bills at final Breakfast on the Hill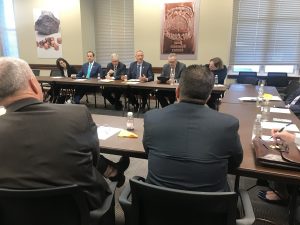 Our final Breakfast on the Hill event focused on priority bills that are still moving through the remaining days left in the legislative session. Business and education leaders from Utah Valley were joined by legislators representing our area to discuss what remaining legislation needs a final push to pass. Here are some brief highlights of the discussion:
A fair amount of discussion centered on a new package of proposed legislation intended to address the state's structural imbalance between sales tax revenue and income tax revenue (You can read more about the proposal here). In essence, this proposal is intended to "guarantee" funding for education each year that is equal to the prior year's amount plus growth and inflation. The second piece of the proposal is to place a question on the November ballot asking Utahns whether to amend the state constitution to allow income tax revenue (currently earmarked for education) to also be able "to support children and individuals with a disability."
The goal as stated by legislative leadership is to both protect education funding with an actual "guarantee" that would remain in place during economic recession, as well as free up some General Fund revenue to pay for essential government services.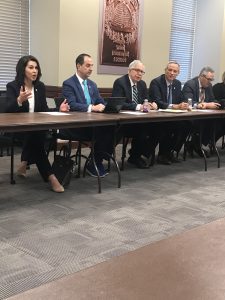 Other bills that the group discussed include:
HB 366

Utah Alternative Dispute Process for ADA Complaints Act - creates an alternative pathway for addressing alleged violations of the Americans with Disabilities Act

HB 158

Data Privacy Amendments - creates an affirmative defense against litigation for businesses that meet established standards of data security 

SB 147

School Internship Safety Agreements - clarifies what is required (background check vs other safety precautions) for minors who are interning with employers, and creates other safety measures

General issues surrounding the Valley Visioning priorities which include water, air, transportation, and more
We want to thank Representatives Christofferson, Thurston, Roberts, Judkins, Stratton, Gibson, and Peterson, and Senator Henderson, for their attendance and participation in the discussion items above. Also, big thanks to Clyde Companies for sponsoring breakfast.
The Chamber will be following up on all the items discussed during our three Breakfast on the Hill events this session, and continue convening the business leaders of Utah Valley and state leaders to advance the goals of the business community. The last day of the session is Thursday, March 12th. 
See Washington DC the Chamber Way