Legislators, business leaders discuss workforce alignment, housing, transportation at Chamber "Breakfast on the Hill" kickoff event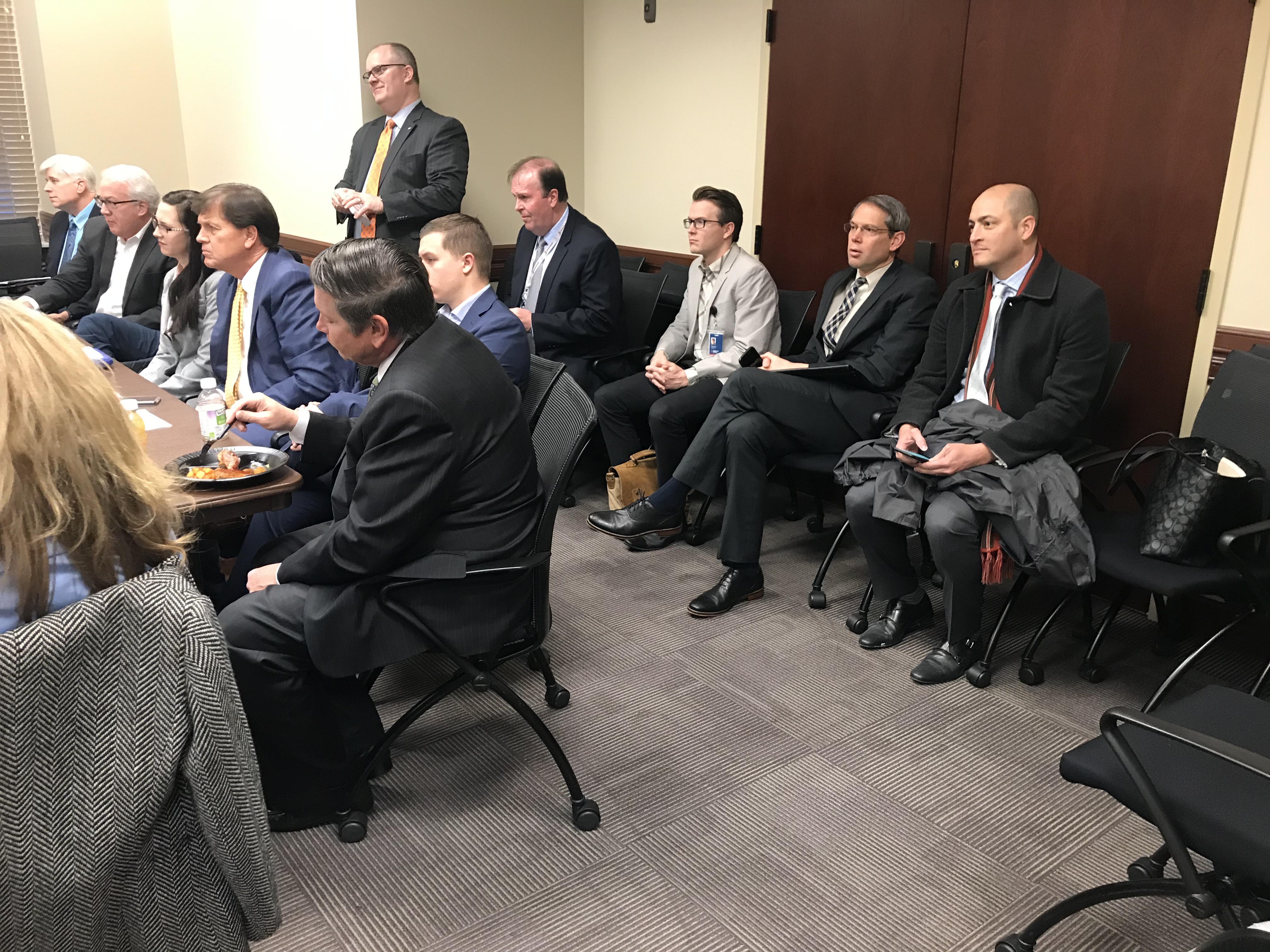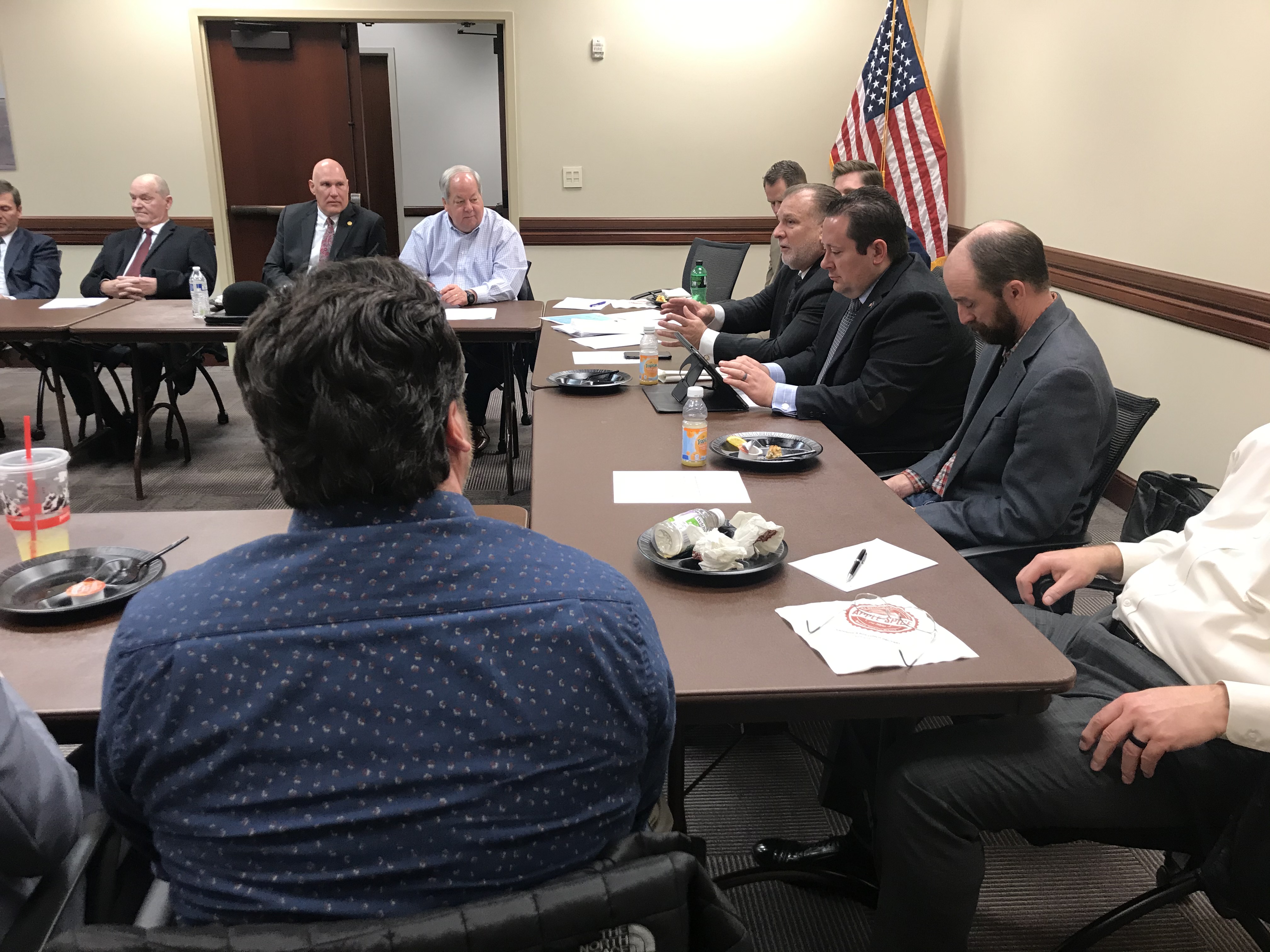 New legislation and business/community priorities were top of mind Thursday during the Utah Valley Chamber's first 2020 "Breakfast on the Hill" event at the Capitol.
We had a good showing from our business member community, as well as more than a dozen of the legislators that represent Utah County. We were also pleased to welcome numerous educators, and officials representing Provo and Orem cities as well as the Utah County Commission. This mix of leaders from business, state and local government, education, and more is what creates a powerful Chamber coalition that can move the needle on issues important to all of us.
For any members who couldn't make it, here is a brief summary of some of the items discussed:
House Majority Leader Rep.Francis Gibson briefed the group on H.B. 68 Apprenticeship and work-Based Learning Amendments, which seeks to better align public education with apprenticeship and employment opportunities. This parallels perfectly with the Chamber's
2020 legislative priority document
, which states "We recognize that competency-based learning and hiring benefit individuals and employers. We support policies and programs that strengthen Utah's workforce and talent pipeline."
On housing, Rep. Marsha Judkins described her bill H.B. 211 "Renter Expenses Disclosure Requirements," which deals with requirements to disclose additional fees that are levied on top of rent. Sen. Jake Anderegg also spoke briefly about S.B. 39 "Affordable Housing Amendments," which impacts uses of funds for affordable housing.
Transportation issues also came up, specifically resources for transit and the possibility of double or triple tracking FrontRunner in key locations to increase efficiency. One goal for transportation infrastructure is to make using public transportation as convenient and cost-efficient as driving, in order to give residents good enough options to help relieve congestion on highways.
Business leaders urged legislators to look at ways to further fund the transportation needs of the region, recognizing that Utah County will add 1 million people by 2065. Investments in both public transportation as well as road projects are priorities for the business community in our valley. They also expressed the need for attention to education innovation and air quality, as well as reviewing taxes levied on for profit vs. non-profit healthcare procedure providers that share the same industry.
The Chamber's next "Breakfast on the Hill" will take place February 20th, at 7am, in the Hall of Governors.
The WBN is a committee of the Utah Valley Chamber of Commerce. The purpose of WBN is to help professional women in Utah Valley develop their professional capabilities and connections. While encouraging and supporting Chamber membership, participation in the WBN is open to all professional women in Utah Valley. It's one way to "try out" Chamber membership, or to make the most of an existing membership.
Join us for our February Luncheon and hear insights from Dr. Jessica Egbert, Executive Vice President of Strategy and Engagement at Rocky Mountain University of Health Professions, on navigating the seasons of life, creating and embracing opportunities, and having a little fun along the way.
Thursday, February 20, 2020
11:30 AM to 1 PM
Nu Skin Pavilion
75 W Center Street
Provo, Utah 84601
Cost per person: 
$25 for Chamber members
$30 for non-members
Proceeds go toward scholarships for women in business